Steven Chappell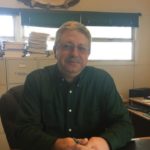 Executive Director
Education: B.S., Biological Science, Minor in Chemistry, Concentration in Zoology, Stanislaus State University, 1993
Experience: Mr. Chappell has worked in the Suisun Marsh for over 20 years assisting private landowner in wetland habitat management, wetland enhancement and protection.  As the Executive Director of SRCD he oversees daily duties of the District including grant administration, coordination with local landowners, Agencies, and stakeholder groups, and the implementation of monitoring and scientific studies.  Mr. Chappell has participated in numerous Suisun Marsh planning and regulatory programs including annual U.S. Army Corp's of Engineers wetland permitting activities, the Baylands Ecosystem Goals Project and the 2015 update for Climate Change, the Suisun Ecological Workshop, Suisun Marsh Environmental Coordination Advisory Team, and Delta Vision Process, and currently serves as a liaison adviser to the Delta Conservancy.  Mr. Chappell was a negotiator of the Suisun Marsh Preservation Agreement and was Agency Principal in preparation of the 30 year Suisun Marsh Management, Preservation, and Restoration Plan (PEIR/ EIS).
John Takekawa
Operations Manager
Education: B.S. Forestry and Wildlife Science, University of Washington 1979, M.S. Wildlife Ecology, University of Idaho, 1982, Ph.D. Animal Ecology, Iowa State University 1987
Experience: John has spent 33 years leading waterfowl and wetland projects years as a supervisory research biologist of the U. S. Geological Survey and U. S. Fish and Wildlife Service. In 1995 he founded the USGS San Francisco Bay Estuary Field Station which focuses on Bay Area waterbirds and habitat. He was instrumental in growing the program to support 30 full-time staff as well as numerous graduate students. Most recently, he worked on avian conservation projects for the National Audubon Society. John was inducted into the California Waterfowler's Hall of Fame in February 2017. He has coauthored more than 200 peer-reviewed papers with many on waterfowl ecology, and his numerous projects have ranged from the Pacific coast partnerships to international cooperation.
Kelli Perez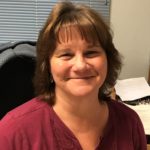 Office Supervisor
Education: Blackford High School, West Valley and Solano Community College
Experience: An employee since July 2001, Kelli was hired originally as the District Secretary and Secretary to the Board of Directors. In addition to those roles, she has worked in the following capacities.: District Bookkeeper, Human Resources, Computer Technician, and Insurance Administrator.  Ms. Perez also lives in the Marsh and has hands on experience in many different aspects of duck club management.
Tim Edmunds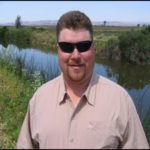 Water Manager/Biologist – Zone 2
Education: B.S., Wildlife Management, Humboldt State University, 2002
Experience: Tim has been a Suisun Resource Conservation District Water Manager/Biologist since 2007. Prior to joining SRCD, Tim worked for the California Department of Fish & Wildlife (CDFW) under the Resource Assessment Program (RAP), verifying California Wildlife Habitat Relationships (CWHR) in the southern Cascade Mountains.  He spent time collecting inventory of mammal populations and vegetation communities on Department of Fish & Wildlife lands in Los Banos and the southern San Joaquin Valley. Tim also worked as a Scientific Aid for the Department of Fish & Game at the Los Banos Wildlife Area, restoring riparian areas and managing wood duck boxes, water, and habitat.  In 2006, Tim worked on a grad project investigating water quality and Swamp Timothy production.
Jeff Taylor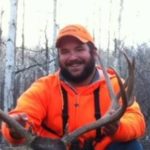 Water Manager/Biologist – Zone 1
Education: B. S., Biology, California State University Monterey Bay, 2009
Experience: Scientific Aid for the Department of Fish and Game at Grizzly Island Wildlife Area, conducting waterfowl/pheasant brood surveys, elk population surveys, hands on habitat management general maintenance. Part-time employee with California Waterfowl Association, working with landowners developing and following up on habitat improvement projects before starting with SRCD in October 2009.
Marina Guzman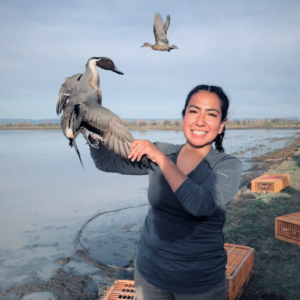 Water Manager/Biologist – Zone 3
Education: B.S., Wildlife Conservation Biology, University of California Davis, 2017
Experience: Marina started her journey with the Marsh in 2016 as waterfowl banding volunteer. She has spent the last 5 years running waterfowl projects out of the Suisun/Sacramento Valley region. She has worked with a variety of organizations like USGS, CWA, CDFW and USFWS. With those organizations, Marina has worked with many of waterfowl species arriving on the Marsh including Pintail, Mallards, Teal and Canvasback. Her background extends into tracking migrating species like White Fronts and Cackling Geese, commercial crabbing out of Sausalito, California and spent a summer in the Alaskan Bush researching Spectacle Eiders and Emperor Geese. She is a true hunting and fishing sportswoman and now joins the SRCD team to aid the marsh's landowners in wetland habitat management.
Marque Mouton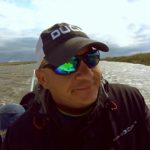 Lower Joice Island Resident Caretaker
Education: A.A., Cartography, National Imagery and Mapping Association, 1999; B.A., General Studies, Northwestern State University, 2011.
Experience: Marque Mouton is a veteran of the United States Marine Corps and a lifetime hunter and fisherman. He has experience as a hunting guide in south Louisiana and is an all-around accomplished outdoorsman. Marque worked over ten years in the oil and gas industry before becoming a charter captain in southwestern Louisiana. Marque has made a valuable edition to our SRCD staff since September 2017.
Jesirae Collins
Biologist/GIS Specialist
Education: B.S., Marine Science, California State University Monterey Bay, 2016
Experience: Jesirae has worked as a NSF researcher monitoring benthic communities in the shallow (0-30 m), sandy habitat of Monterey Bay. She has experience conducting seafloor mapping surveys to track geomorphological changes on the continental shelf and GPS and tow-camera surveys to monitor the distribution of benthic species, including the California market squid (Doryteuthis opalescens) and Pacific sand dollars (Dendraster excentricus). Currently, Jesirae is utilizing GIS to update the Individual Ownership Adaptive Habitat Management Plans for all of the privately owned managed wetlands in Suisun Marsh. Prior to joining SRCD, Jesirae worked as an aquarist and zookeeper. Some of the animals she has cared for include sharks, stingrays, penguins, elephants, giraffes, tigers, and black bears. Jesirae also volunteers as the social media education and content manager for the Sawfish Conservation Society.
Jason Hagani
Spatial Data Analyst /Biologist
Education: B.A. Earth and Environmental Sciences, Columbia University 2019; M.A. Ecology, Evolution, and Conservation Biology 2021
Jason is a recent Master's graduate with a background in spatial and statistical modeling, especially with regards to the movement of wildlife. His previous research has focused on modeling and mapping human-carnivore interactions, including collaborations with the New York Department of Environmental Conservation (NY DEC) and the California Department of Fish and Wildlife (CDFW). At SRCD, he'll be working with biologists and experts throughout the San Francisco Bay to conduct research on the habitat selection of the endangered Salt Marsh Harvest Mouse. He'll be utilizing capture data to create models which examine patterns of habitat use by the mouse. Understanding why these small rodents choose to live in certain areas of the marsh and not others is critical to creating management plans to protect them. He hopes to combine his scientific background and love of nature photography to help preserve the incredible ecology of the Suisun Marsh.